For example:
"You have given me an extension of life. I was supposed to die years ago! I do it every day!" 2013-09-27
---
"I feel I know you through watching your video for years. I shared it with many of my students. You are inspiring and a great guide." 2014-02-10
---
"Your video is exquisitely done; I just found my purpose in life. I feel like I have come home." Jane S.
---
"I Had no idea the wealth of instruction. Absolutely intoxicating!!!" Christine, 2014-09-17
---
"Am really too excited to keep writing about it, I had to turn it off before the end to calm down. What more can I say? Thanks for blessing our path with your teachings." Sharon S., 2015-04-27
---
"I've had four major back surgeries - if I knew now what I knew then, I wouldn't have opted for the surgeries. I wish I knew about Tai Chi for Seniors earlier. This product has made my daily life better. It's reduced my pain, increased my mobility, and kept me from spiraling ever downward..." Shopping.com

"Many [of my students] report having better balance, more leg strength, and just feeling better and having more energy after our morning workout. "My students love 'Tai Chi for Seniors'. And many report having better balance, more leg strength, and just feeling better and having more energy after our morning workout. I recommend it for anyone interested in learning Tai Chi." Sincerely, David Rosenberg, Tai Chi Instructor
Click here to learn about Mark's training in his delightfully enlightening new book!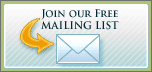 *NOT AVAILABLE IN STORES*
Arthritis
Improves Balance
Strengthening the Immune system
High Blood pressure
Osteoporosis
Accupressure Points Also Taught For Headaches, Stress and more...
Qigong and Tai Chi are now recognized by the U.S. National Institute of Health's Office of Alternative Medicine as an important method of Alternative Health Care.

Over 75 percent of traditional medical schools in the USA now have training in natural, complimentary medicine and some medical schools have set up departments to research these styles.
DVD Sample: First Move Of Tai Chi Form
Let One of the Most Respected Senior Instructors
in the U.S. Help You Achieve a Healthier Life!
Frustrated by Amateur Tai Chi videos? The trouble with many Tai Chi videos today is that the instructors have very limited training and are selling through distributors who are more interested in profits than quality. There is precious little information offered, and many of these have over 24 complex moves (some with as many as 108!) and with no hint as to what the benefits are.

In contrast, Mark has been trained by many famous Masters and has been teaching Tai Chi and Qigong for over 45 years. Due to his early training in acupuncture, he has added the extra dimensions of self-healing that have resulted in his selling over 700,000 DVDs! He has also been a Tai Chi tournament judge for 25 years, and has officiated in more than 50 tournaments so far. So why not study with the best?

Did you know that Tai Chi is the most popular form of exercise on the earth? It is no longer just a Chinese phenomena. It is rapidly spreading throughout the world. It is more popular now than ever before because the millions of people who practice it are living a more active life than those who don't. As a result, many Western doctors are now recommending it to their patients, especially the elderly.

Most forms of exercise dissipate your energy and make you tired and hyper at the same time! Our form of Qigong/Tai Chi accumulates energy and leaves you refreshed and relaxed when you finish. The graceful, slow speed of our styles, coupled with an emphasis on deep breathing and mental focus, creates balance, flexibility and calmness, which relieves stress and allows for the integration of your mind and body.
To order your Tai Chi DVD(s), click the 'Add to cart' button(s) below:


(DVD Running Time: 60 minutes)

Tai Chi for Beginners/Seniors
Only $25
FREE U.S. SHIPPING
(Canadian orders add $8 shipping)

Your order is secure—our store uses SSL encryption security
We do not accept American Express payments at this time
$25 for each of our 3 DVDs below OR...

Any combination of the three: 2 for $40, 3 for $55...
or include 'Tai Chi for Everyone', and pay only $75 for all 4!




FREE SHIPPING To The USA!

(Canadian orders add $8 shipping)
For Seniors
Click here to view a sample...

Click here for 1 DVD for $25

For Healing
Click here to view a sample...

Click here for 1 DVD for $25

For Women
Click here to view a sample...

Click here for 1 DVD for $35

OR click to combine any 2 DVDs (as shown) for $40...



...OR click to combine a DVD 3-Pack for $55...



Tai Chi for Everyone ($35)
This DVD is *NOT* included with offers above

Click here to view a sample...

...OR order all 4 for $75!



We believe so strongly in our Qigong/Tai Chi DVD programs that we offer an unconditional 90 day money-back guarantee. That way, you can try out our DVDs for a full three-months, and if they don't give you more energy and help you feel better, you can return the DVDs with no risk or obligation.

We also want to make your shopping experience as pleasant as possible. If you have any questions about our DVDs, you can give us a call at our number: (707) 408-2454 and we'll be happy to answer all your questions. When you are ready to order, we offer both safe and secure online ordering.

All DVDs ship within 1 day of your order, and we stand behind all our DVDs. We also offer free shipping within the US (Canadian orders add $7 shipping). There is no sales tax added unless you live in California.

We've offered our videos and DVDs since 1991, and feel strongly that online businesses need to be held accountable for their products and service, and that is why we signed up for the Shopping.com Store Review Program. They are an independent review program where customers can post their feedback (both positive and negative). Since we signed up, we have over 100! reviews posted on Shopping.com with a 4 and 1/2 star rating. (out of 5). Our shopping cart uses Secure Socket Layer (SSL) security which automatically encrypts all the credit card numbers in our database. We also subscribe to the Hacker Safe program, which checks our secure server daily.

---

Because Tai Chi styles come from a martial background, they have a lot of kicks and punches that are simply not useful for most elderly people. Our Qigong/Tai Chi styles have left out the martial moves and only incorporate the moves with the most health potential. They also include knowledge of the electrical system used in acupuncture. Qigong translates as "Mastery of the electrical flow inside the body". This electrical flow aids in cellular communication, appropriate immune responses and physical coordination. Many of our modern illnesses are a result of a breakdown in this bio-electrical flow within the body. Awareness of that flow brings dimensions of self healing that other forms of exercise simply do not have.

With the rapid increase in popularity of Tai Chi here in the states, there has come a wave of Tai Chi DVDs and this can make it difficult for people unfamiliar with the subject to sort out which style of Tai Chi might offer the most health benefits and be something they can actually learn on their own. So what should you look for when buying a Tai Chi DVD? The "Frequently Asked Questions" button will cover the basics you need to know.

Qigong/Tai Chi can also improve your leg and lower body strength, increase flexibility, ease arthritis pain, and aid in the recovery of injuries. For those of you with high blood pressure, a recent presentation at the American Heart Association found that just 12 weeks of Tai Chi resulted in a small but significant drop in blood pressure in seniors. (For other specific Tai Chi and health related issues, subscribe to my monthly newsletters to the left.)